Creating a global movement to end extremism
Tackling extremism isn't easy. Rewind to early 2017 and Hope not Hate was finding it tough to cut through. With the rise of the far-Right, Alt-America and Trump dominating the media cycle, events were unfolding fast. Since their founding in 2004, Hope not Hate have always had a strong fact finding mission producing some heavy hitting reports but they were struggling to make these relatable.
They needed a new approach to branding: To move from being localised to national and reach a mass audience. The brand also needed to travel globally with the US launch, attract new, younger supporters, but keep their 12 year supporter base. No small ask then.
Hope not Hate started on the street but the fight had moved online. And it comes as no surprise that young people don't march. We found they did however want to hear that things were serious, and that there was something they could do. All they needed was an outlet online.
We wanted to develop a brand that would appeal to everyone from age eight to 80 – something that would feel equally at home in a village community hall, an inner-city gym or the main stage at Latitude festival. A major problem for us was that the word "hate" had such power in the old logo lockup. The new logo looks to reflect the charity's aim to "strike out hate", with a simple "bar of hope" to physically reduce the power of the word "hate".
We never give hate words their power, instead, obscuring them enough so that they can still be understood. The identity has also been designed to be simple and flexible so that grassroots supporters can translate it into their own work in local communities, on their own social channels. Critically, this had to be a brand that volunteers could "make look good" without specialist design skills or expensive software.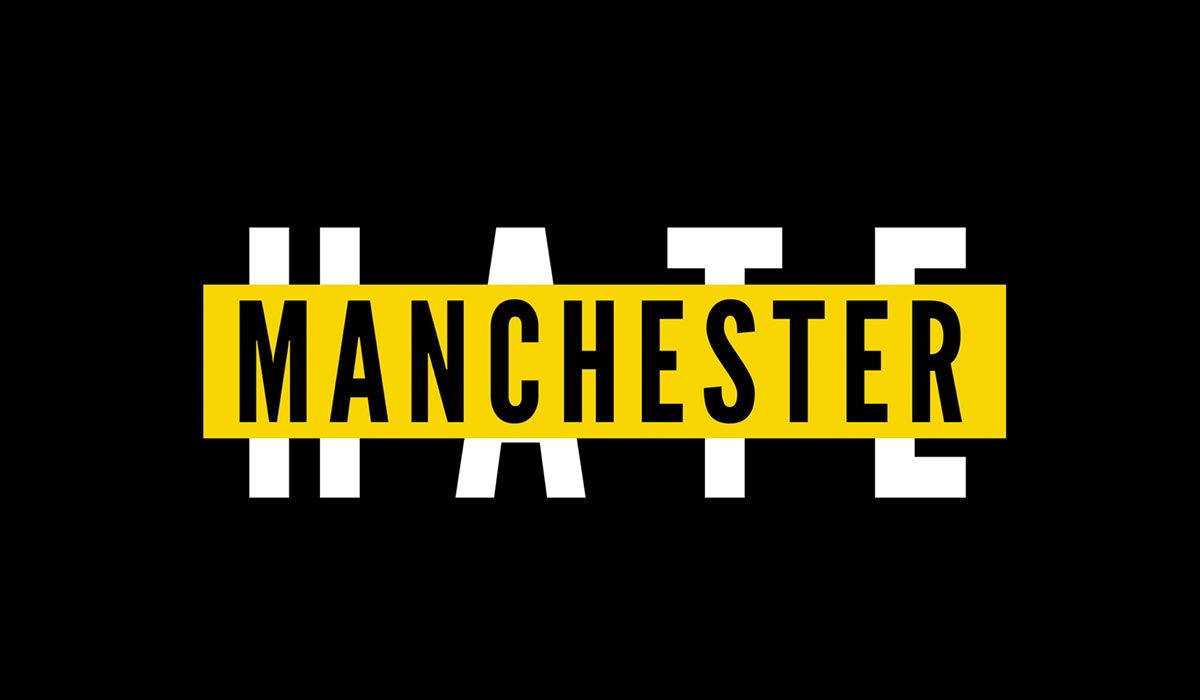 "There's so much happening in the world today to be concerned about, with the rise of the far right, Trump, and how divisive politics has become. I've made this print for HOPE not hate because I wanted to add my voice and make a positive statement. I think the phrase 'Live With Hope' is something that we should all strive to do in these difficult times." – Anthony Burrill
This is about other people getting our idea and joining the movement. We wanted to build a living, digital brand that feels that you could own it. You can use the hashtag, you can recreate the logo, you can modify it for your own needs. Do whatever inspires you. The new brand is more about giving supporters the tools they need to fight hate wherever and whenever they find it, rather than a strict and narrow identity system. This is about building a living, social brand community that helps build a global movement, not a theoretical, expensive branding exercise.
Creative Director
Blue State Digital
2017