For the UK DVD release, we created a children's treasure hunt game and microsite. Throughout, light-hearted animation bring Alfredo, Remy and Colette to life.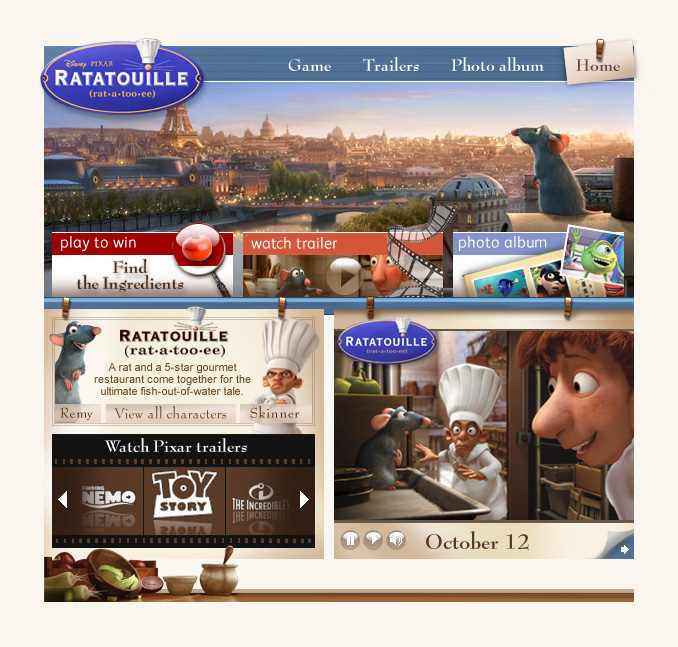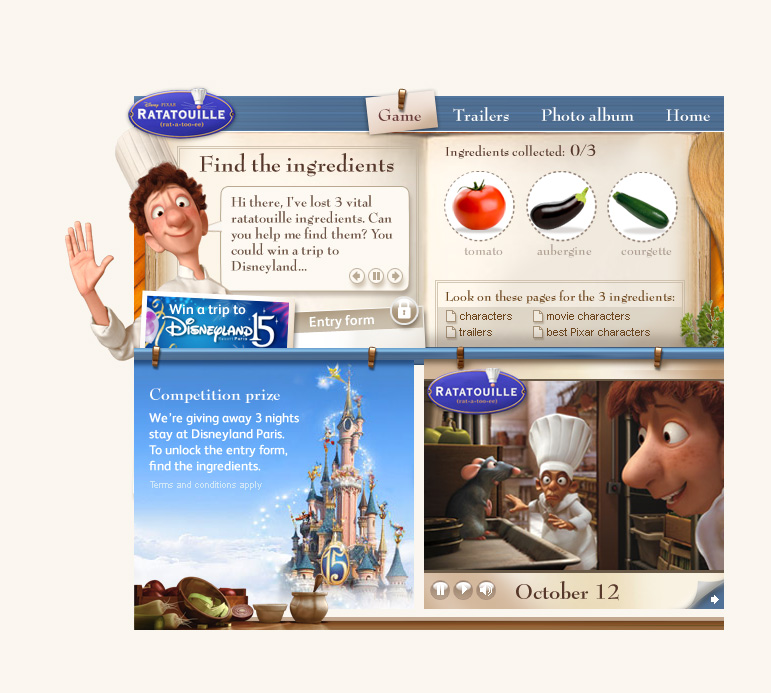 The game (and competition mechanic) was based around guessing ingredients that go into making a ratatouille. We made sure the instructions were concise and super simple, that the gameplay and entry process made sense.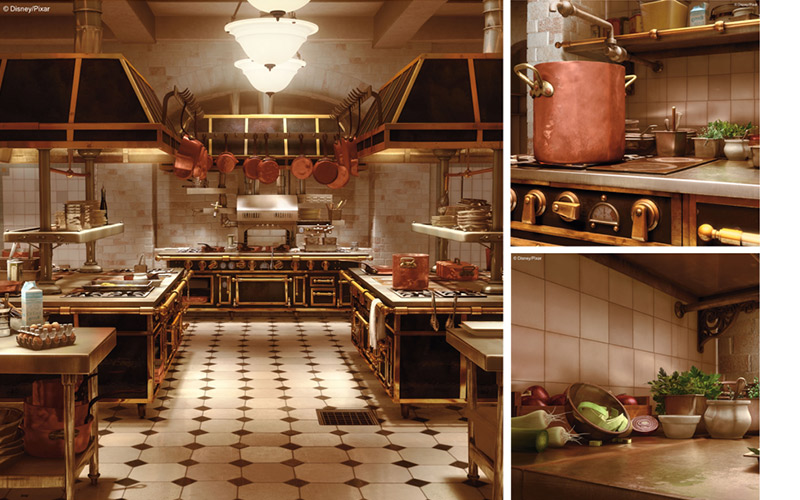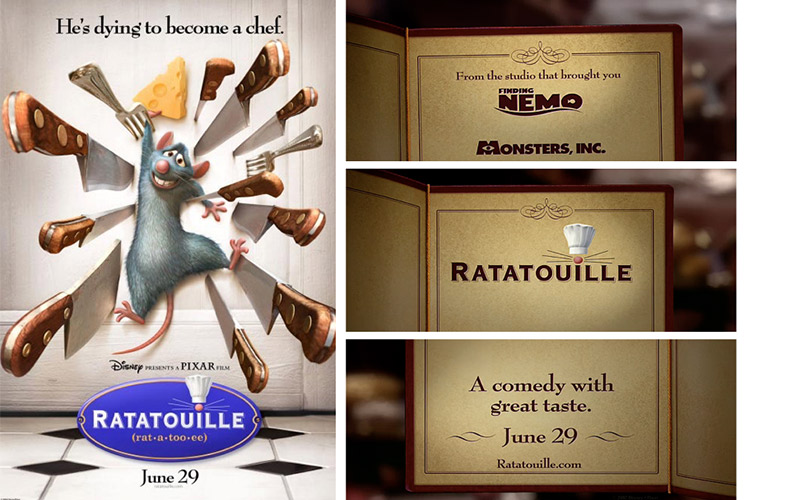 Throughout Disney PIXAR'S Ratatouille, there's a clear art direction which is strongest in the Paris kitchen. We needed to stay close to the style of the film so we took inspiration from the poster art and the menu seen in the titles.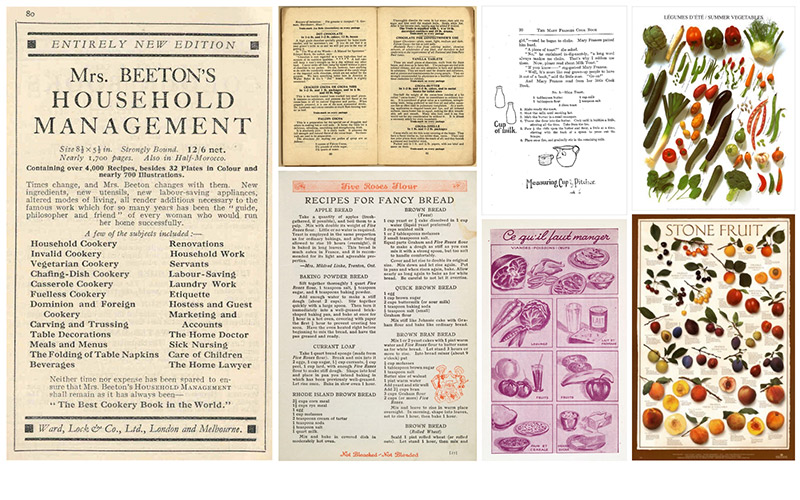 To help solve more detailed typographic on-screen challenges, we looked wider for inspiration. The final combination of Disney's original assets and new digital assets works together to create a seamless digital experience.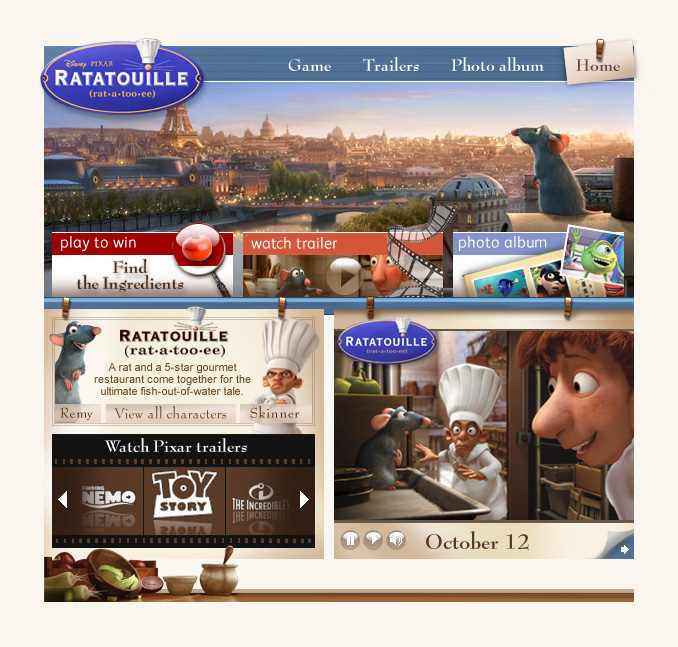 Senior Designer / Art Director
Virgin Media
2007