Draw a line to end violence against women and girls
The time has come to draw a line to end violence against women and girls forever. In the UK, 1 in 4 women are affected by violence – elsewhere in the world, violence affects as many as 3 in 4 women. Violence against women and girls is a line that must not be crossed. The campaign had the support of a number of British celebrities and influential figures, including Billie Piper, Benedict Cumberbatch, Deliciously Ella, Gemma Styles and ITV's Alastair Stewart.
During the 16 days of activism, to raise awareness of the issue and gather donations, #drawaline asks the public to help us end the silence and to bring about change across OOH, press, Cinema, TV, social and digital channels. The campaign was part of a wider global initiative where UN Women and partners lit up iconic buildings in orange, to symbolise a brighter future without violence.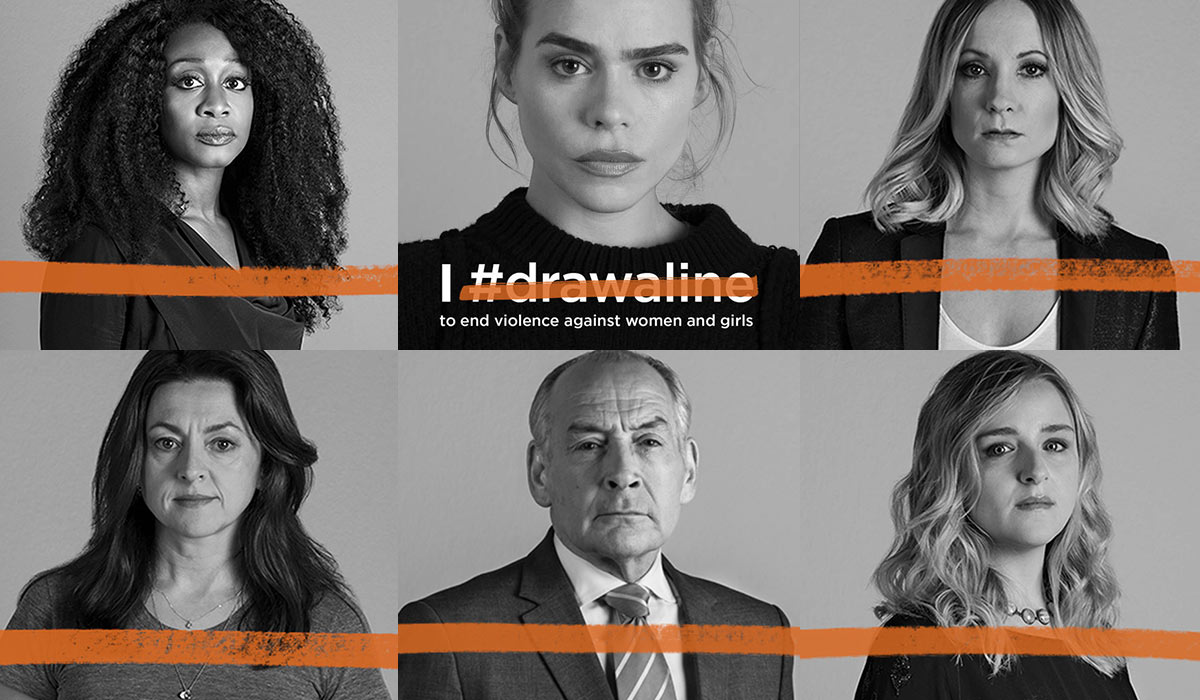 "The prevalence of violence and the abuse of power is shocking, as are the impacts on individuals, communities, companies and nations. We are proud to be engaging people across the UK, raising awareness and much needed funds for UN Women's programmes that work to change policy, help survivors and prevent future violence. It is time to #drawaline. For all the women who have said #metoo, for all men who believe they should help and for all of humanity – it is time. This is your chance to turn words into action." Laura Haynes, chair, UN Women UK
Creative Director
Blue State Digital
2017